I live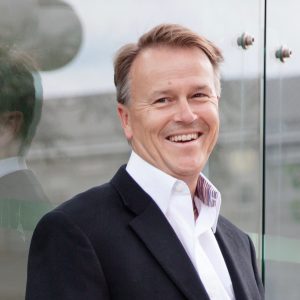 in Ottawa, Ontario with my wife (Tracy) and 3 children.
I was born in Malawi in Southern Africa, but grew up in Zimbabwe (then called Rhodesia).  I loved the outdoors of growing up in Africa.  My family left Zimbabwe in the late 70's to get away from a terrorist war.  My dad died  from MS just before we left.  He had always been sick for as long as I can remember him.  It was a hard transition I suppose.
Now, I'm a wonderfully adopted Canadian.  I play ice hockey weekly (badly) and enjoy the snowy winters of Ottawa (mostly).
I came to faith in Jesus when I was 26.  My journey to faith accelerated when I started investigating the Bible's ability to predict the future (or what some people call prophecy).  Among other things, I was so impressed with how the old testament predicted some many details around Jesus' life, death and resurrection.  Prophecy convinced me that there was a power behind the scriptures that I could not deny.  I then took seriously the claims of Jesus and how the scriptures (and God) viewed my life.  I decided there was nothing better I could do than become a disciple of Jesus.
Tracy came to faith at about the same time as I did .  We married and enjoy a wonderful marriage.  It's not perfect and we often have to work through issues, but we like each other a lot.  We work together at One Way Ministries.
Growing up in Africa, I played soccer, cricket, rugby and basket ball.  I wasn't too active after graduating from Carleton Unversity with a business degree.  But at age 40, I watched my brother-in-law Jamie, train for and run a marathon.  I sat in the stands during Ottawa's Race Weekend, watching so many different types of people finish the race.  I decided they were having too much fun and I didn't like sitting in the stands.  That fall I started running and training for my first marathon.  It was so much fun.  I did my training with the Running Room – something I highly recommend.  Next spring on a very warm day I ran my first (and only to date) marathon.  It was the hardest thing I ever did.  I've kept up my running and I love introducing others to it.  I try and run a couple of races each year – usually a half marathon.  My running buddy at the moment is my neighbour Rob.
In 1996 I started working for my friend Larry after Tracy and I returned from a 2 year stint at a Bible Missions School in Minneapolis – now called Bethany Global University.  Larry was starting a Christian charity called One Way Ministries.  I helped him get it started and at first mostly helped look after the books.  Eventually I got more and more involved and the Lord seemed to put a real clear sense of vision on both Larry and my hearts.  I've been leading the ministry for well over 10 years now and it's been an amazing experience for me.  I've had the opportunity to guild it's development and build an amazing team.
Since my mid-forties, I've got involved in a number of business opportunities.  I've built a couple of spec. homes with my friend Andrew.  Andrew is the one who really knows anything about how to build anything.  I've raised some investment capital and placed it with with my friends Ruth and Clement who run a micro-finance business in Zambia.  I also helped (with my friends Ann, Tim and Glen) to set up a small business training and micro-finance supported program in Hopkins Village in Belize.  Most recently, Tracy and I have partnered with my friends Craig and Amber when we opened a couple of Menchies Frozen Yogurt franchises here in Ottawa.  Sometimes it keeps me up, but for the most part I love the entire entrepreneurial process.